"We've completely reinvented ourselves."
The company relocator HARDER logistics from Neu-Ulm celebrates its 20th company anniversary. On 1.10.2003 the managing partner Marcello Danieli had taken over the transport company HARDER with eleven employees and three trucks. In retrospect he says: "The only thing that has remained from that time is the company name. Otherwise we have completely reinvented ourselves."
Today, the company leader can look back on a team of 100 employees, a comprehensive fleet of special vehicles, modern office and warehouse space of 25,000 m2, a state-of-the-art container warehouse and a company share in the relocation company Industrial Moving in Plovdiv, Bulgaria. This is the result of a completely realigned portfolio.
"The focus of our business is on internationally renowned industrial and commercial companies, for whom we carry out plant relocations, industrial assemblies as well as object relocations. We expect to handle around 40 major projects this year alone in addition to our day-to-day business." – Danieli outlines. In addition, there are other activities such as storage, archiving and the restoration of properties to their original condition. His holistic approach is to provide all project-related services from a single source. New business areas are continually being added. "Currently, we are expanding our spectrum to include subassembly pre-assembly, so that manufacturers can concentrate even more on their core activities."
Milestones: Sustainability strategy and new building
A special focus of HARDER logistics is sustainability. The company takes this future topic into account in a specially developed climate strategy – a milestone for the managing partner. This includes the evaluation of the company's CO2 emissions, membership in various selected initiatives as well as investments in climate protection projects and the pursuit of climate positivity.
Another milestone is the investment in a fully automated container storage hall with 250 storage spaces in 2022. The unique selling point is container availability around the clock. "Users can digitally initiate the storage and retrieval process themselves and are thus independent of opening hours or personnel capacities." – confirms Johannes Danieli, project manager at HARDER logistics. The hall is already 75% full, he says.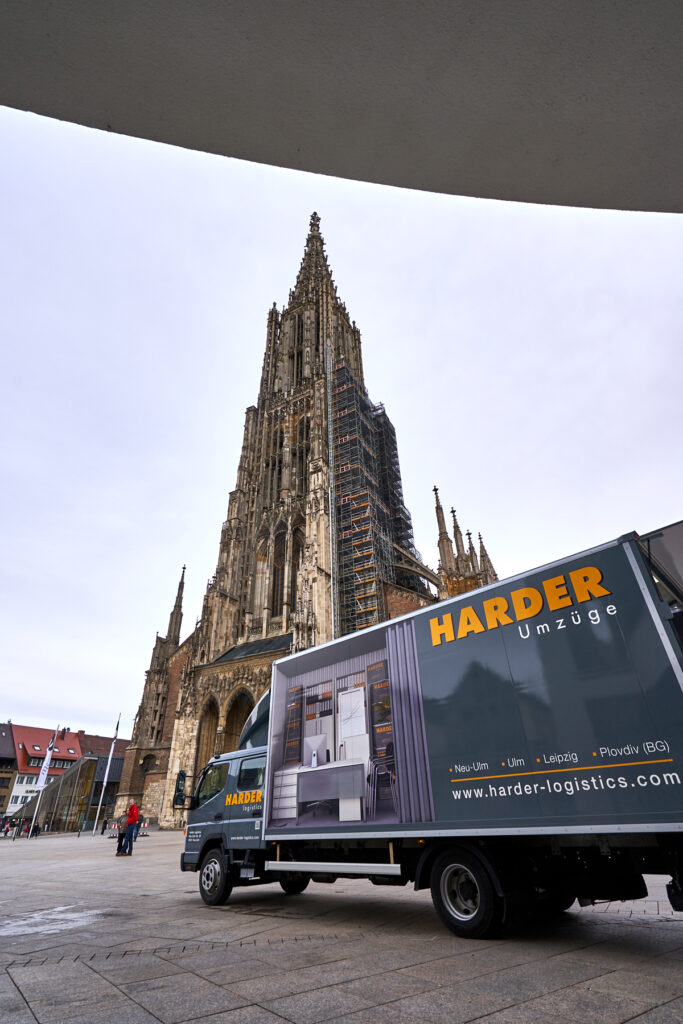 On the site next to the container storage hall, Marcello Danieli wants to set the course for the future together with his son Johannes. A logistics hall and an office building are to be built there in the coming years so that all activities can be centrally controlled from one location. A number of structural measures will be implemented and a large-scale photovoltaic system installed in order to become independent of energy providers. For the company, Danieli plans further internationalization in the main business areas. Furthermore, additional services are to be integrated into the portfolio in line with customer needs in order to cover as many activities as possible in-house.
We would like to congratulate HARDER logistics and we are very happy to have you as part of our GIRN family.